PROBASCO Families in America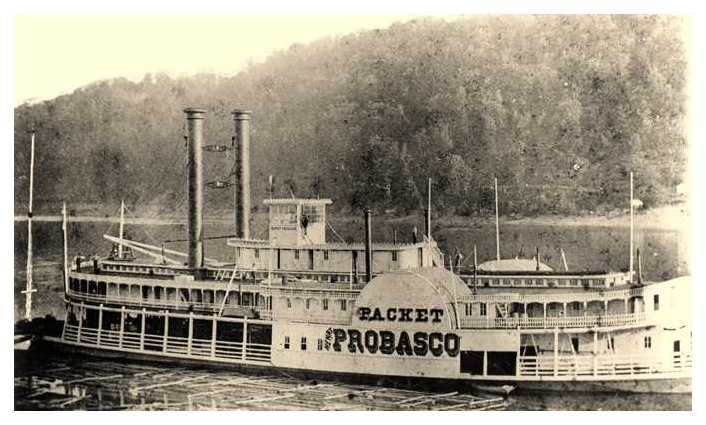 (Henry Probasco* Madison, IN. 1873. Image located at the Public Library of Cincinnati & Hamilton County, OH)
---

by Nora J. Probasco - GENETIC-GENEALOGIST, NSDAR, NSDU, DUVCW & Grandma...
This web page is devoted to the Probasco families in America, and will be a continuous and growing project to aid in genealogy research of these families and honor their place in American, Dutch and Polish history.
This page is lovingly dedicated to my father, Morgan C. Probasco Jr., ret. Major, U.S. Army, who was a major influence in my life and exposed me to many places and experiences as an Army brat, and to my grandsons, Ashton Morgan Hamilton and Sean Kerger , and my identical twin granddaughters, Kylee and Kennedy Rager, granddaughter, Reagan Mumford, and the newest addition, Morgan Nora Kerger, who have taught me to look at the world with awe and wonder.

Spotlight:

My web page has been down for quite awhile. Unfortunately someone planted a virus in my website and the client server took my site down until I could clean it up. I have worked very hard to clean it up and they finally are allowing me to upload my website again. In the interim I have not had time to add anything new. However that is about to change. We are upgrading many of our Probasco DNA Project participants to the Y-DNA 111 marker test. We have made a possible discovery in a few that had already upgraded to that test. Once all the participants results come in and I have a chance to evaluate them, I will share what discoveries we make.

PROBASCO DATA
Origins - TheoriesNew information is being developed, stay tuned!
DNA DATA
I am currently working on a rewrite of the Probasco DNA Project. Stay tuned!
PROBASCO MAILING LIST (Please Join and Contribute!!!)
RELATED RESEARCH LIBRARY
HOME PAGES RELATING TO PROBASCO FAMILIES
**All Probasco and affiliated surname information, research and family trees are welcome. For suggestions or information sharing, please email me.