PROBASCO Families in America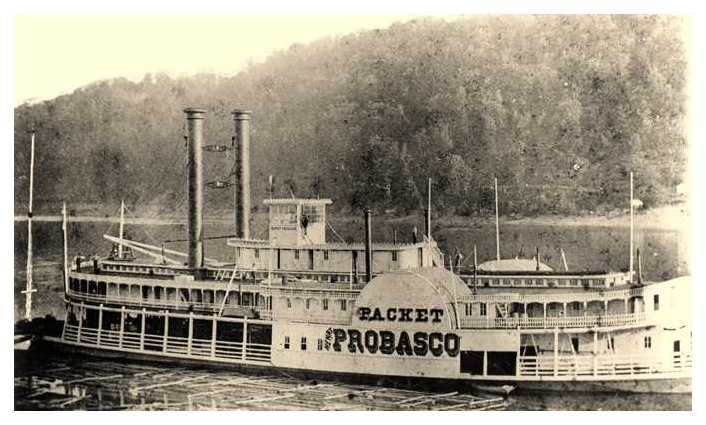 (Henry Probasco* Madison, IN. 1873. Image located at the Public Library of Cincinnati & Hamilton County, OH)
---

by Nora J. Probasco - GENETIC-GENEALOGIST, NSDAR, NSDU, DUVCW & Grandma...
This web page is devoted to the Probasco families in America, and will be a continuous and growing project to aid in genealogy research of these families and honor their place in American, Dutch and Polish history.
This page is lovingly dedicated to my father, Morgan C. Probasco Jr., ret. Major, U.S. Army, who was a major influence in my life and exposed me to many places and experiences as an Army brat, and to my grandsons, Ashton Morgan Hamilton and Sean Kerger , and my identical twin granddaughters, Kylee and Kennedy Rager, granddaughter, Reagan Mumford, and the newest addition, Morgan Nora Kerger, who have taught me to look at the world with awe and wonder.

Spotlight:

Awhile back I found George Probatski's will and discovered Christoffel had a brother, Jurrian. We found records for him in 1671, but nothing from that time on. Good News! New records have come to light that give us more information of what became of him. Please click on Jurrian Probatski, The Brother to Christoffel Probasco below for more information.

PROBASCO DATA
Origins - TheoriesNew information is being developed, stay tuned!
DNA DATA
I am currently working on a rewrite of the Probasco DNA Project. Stay tuned!
PROBASCO MAILING LIST (Please Join and Contribute!!!)
RELATED RESEARCH LIBRARY
HOME PAGES RELATING TO PROBASCO FAMILIES
**All Probasco and affiliated surname information, research and family trees are welcome. For suggestions or information sharing, please email me.