PROBASCO IN THE GULF WAR I

2 August 1990 – 28 February 1991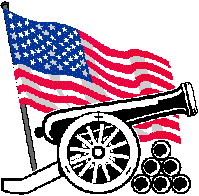 by Nora J. Probasco
(Last updated 28 Aug 2009)

Following is a list of Probascos that served in the Gulf War I which I have found in my research. If you have a Probasco relative who served in the Gulf War I and do not see them on this list, please email me with their information and I will be glad to add it to this list.
Served in Desert Shield/Storm in 1990-1991 with the U.S Merchant Marines and the 5th MEB Marine Corp.
Served in the Army during the first Gulf War from 1985-1993. He served with the 469th Combat Engineer battalion out of Fort Dix NJ, and was honorably discharged as a sergeant E-5.
Back to Probasco in the Military / Back to Home Page
**All Probasco and affiliated surname information, research and family trees are welcome. For suggestions or information sharing, please email me.