PROBASCO IN THE KOREAN WAR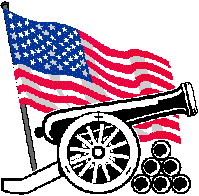 by Nora J. Probasco
(Last updated 5 Apr 2009)

Following is a list of Probascos that served in the Korean War which I have found in my research. If you have a Probasco relative who served in the Korean War and do not see them on this list, please email me with their information and I will be glad to add it to this list.
George Donald Probasco 1933-2009
Served in U. S. Army.
Gerald Allen Probasco 1932-1981
Served in the Army from 1953-1953, Company B, 936th Field Artillery Battalion. Highest rank was corporal.
Max D. Probasco 1928-2002
He served in the Korean War in the U. S. Navy.
Morgan C. Probasco, Jr. 1921-1973

He enlisted Mar. 6, 1939 and retired from military service June 20, 1960 as a Major. Served in the U.S. Army during WWII and Korean War. After retirement from active service, he continued working for Army Intelligence with the Armor unit at Ft. Knox, Kentucky until his untimely death in 1973. He was killed in a heliocopter accident while testing the new Starfire nightseeing device.
Back to Probasco in the Military / Back to Home Page
**All Probasco and affiliated surname information, research and family trees are welcome. For suggestions or information sharing, please email me.