PROBASCO IN THE SPANISH-AMERICAN WAR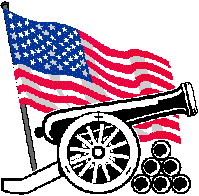 by Nora J. Probasco

Following is a list of Probascos that served in the Spanish-American War which I have found in my research. If you have a Probasco relative who served in the Spanish-American War and do not see them on this list, please email me with their information and I will be glad to add it to this list.
John Weyland Probasco (wife: Anna Matilda Munch)

He fought in Cuba during the Spanish-American War where he had a horse shot out from under him which collapsed his right lung and right ear. During this time he was also in the 5th Cavalry and fought Indians in the Dakotas in the last Indian action in the U.S. and was in California and Alaska during his enlistments.

Walter E. Probasco (wife: Myrtle Jones)

Served in the 1st Delaware Infantry (Volunteers), Co. H as Private.
Back to Probasco in the Military / Back to Home Page
**All Probasco and affiliated surname information, research and family trees are welcome. For suggestions or information sharing, please email me.