PROBASCO IN THE VIETNAM WAR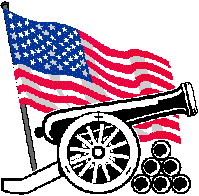 by Nora J. Probasco
(Last updated 10 Jul 2011)

Following is a list of Probascos that served in the Vietnam War which I have found in my research. If you have a Probasco relative who served in the Vietnam War and do not see them on this list, please email me with their information and I will be glad to add it to this list.
He died while fighting in Vietnam.
Army-'70 (Korea)
Died in 1972 in Vietnam.
U.S. Army 1970-1973, Army bandsman-Spec 5 (Trombone/Supply Sgt.); 28th Army Band – Ft. Ord (Seaside, California); 2nd Infantry Division Band – Camp Casey (Tongduchon, Korea)
U.S. Navy '72-Submarine Service/U.S.S. Seahorse SSN 669.
Served in Vietnam from July 1965 to October 1967, and from February 1970 to March 1971 as a member of the U. S. marine corps. Enlisted in July 1961 and retired as a master gunnery sergeant in 1991.
Served in Vietnam.
Served in the U.S. Navy for 20 years, including the Vietnam War, and is a retired Chief Warrant Officer.
He was a Vietnam veteran serving in the US Navy.
Back to Probasco in the Military / Back to Home Page
**All Probasco and affiliated surname information, research and family trees are welcome. For suggestions or information sharing, please email me.