PROBASCO IN WORLD WAR I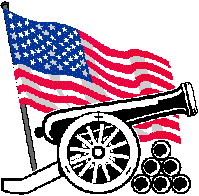 by Nora J. Probasco
(Updated 27 Aug 2007)

Following is a list of Probascos that served in World War I which I have found in my research. If you have a Probasco relative who served in World War I and do not see them on this list, please email me with their information and I will be glad to add it to this list.
Charles (Charlie) Probasco 1893-1961

Served in 103 Ammo Train Div. 28, in France, during WWI.

David Randolph Probasco 1891-1918

Died in Europe in WWI.

Edwin Thomas Probasco 1892-1918

From Cedar Rapids, Iowa, he died in France during WWI.

George J. Probasco 1867-1949

PVT CO D 18 ENGR RY WWI

Harry Probasco (Johnson)

Served in the 90th Division in Germany as a horse shoer.

Henry Probasco
From Dunlap, IA served with honour in WWI.
Milton Albert Probasco 1893-1983

Served in WWI as an Army Corporal. He enlisted in Waterloo, IA on Mar. 16, 1918 and was discharged from Camp Dodge, IA on June 25, 1919. He was in Ambulance Co. 28, 6th San Francisco American Expeditionary Forces, and saw service at st. Mihiel, Meuse-Argonne and the Defensive Sector.

Morgan Clarence Probasco, Sr. 1895-1972

Served in the Army from 1913 to 1929.

Myron Leroy Probasco 1886-1960

Fought in WWI as a Corporal in the 135th Infantry, 34th Division.

Sanford Russell Probasco 1892-1968

1st Lt U.S. Army

Scott Livingston Probasco 1890-1962

In WWI he graduated at the first officers' training camp at Ft. Oglethorpe as a Captain. He was a cavalry officer, being mustered out with the rank of Major.

Thomas Ottis Probasco 1887-1946
WWI Veteran
Enlisted in U.S. Army on 3 Nov 1917, discharged 14 Jun 1918.
Back to Probasco in the Military / Back to Home Page
**All Probasco and affiliated surname information, research and family trees are welcome. For suggestions or information sharing, please email me.